By clothing-bag, 06/06/2022
The Top 5 Winter Wardrobe Essentials For Men In 2022
It's that time of year again when the leaves start to change color, the temperature starts to drop, and pumpkin spice everything takes over. Yes, winter is coming. And with winter comes cold-weather clothing. If you're like most men, you probably don't know what to wear when the temperatures start to plummet. That's why we've put together a list of the top 5 winter wardrobe essentials for men in 2022!
A

Good Of Boots
While most people think of boots as being a fashion accessory, they are actually one of the most essential items in your winter wardrobe. A good pair of boots will keep your feet warm and dry, even in the coldest and snowiest weather. They can also provide much-needed traction on icy sidewalks and slippery driveways. Chelsea boots are a classic style that can be dressed up or down, making them a versatile option for any outfit. If you live in a climate with lots of snow, then hiking boots are a must-have item. They provide superior traction and support, keeping you safe on even the most treacherous terrain. No matter what style you choose, make sure you invest in a good pair of boots this winter.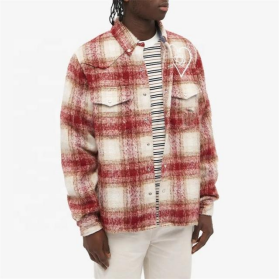 A Flannel Jacket
A flannel jacket is a must-have for any man's winter wardrobe. Not only will it keep you warm, but it's also stylish and can be dressed up or down. Pair it with a pair of jeans and a sweater for a casual look, or dress it up with chinos and a button-down shirt for a more polished outfit. The best thing about a flannel jacket is that it can easily transition from day to night. So whether you're heading to the office or out for drinks with friends, you'll always look put together. And when the temperature really starts to drop, you can layer a flannel jacket over a coat for extra warmth. So if you're looking for a versatile piece that will keep you warm all winter long, make sure to add a flannel jacket to your wardrobe.
A Down Jacket
A down jacket is a type of outerwear that is filled with the soft plumage of ducks or geese. It is a popular choice for cold weather due to its high level of insulation. Down jackets are also lightweight and compressible, making them easy to pack away when not in use. When shopping for a down jacket, it is important to pay attention to the fill power. This refers to the amount of space that one ounce of down will fill. The higher the fill power, the warmer the jacket will be. Down jackets are available in a variety of styles, from simple designs that can be worn as a mid-layer to stylish coats that can be worn as a standalone piece. No matter what your style, a down jacket is a great way to stay warm in cold weather.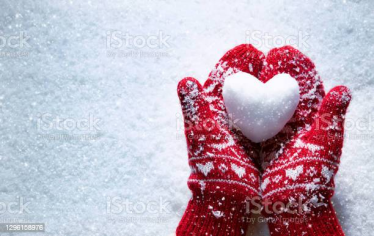 A Pair Of Gloves
While a pair of gloves may not be the first thing you think of when it comes to winter fashion, they are actually an essential piece of cold weather gear. Not only do they keep your hands warm, but they also protect them from the elements. When choosing a pair of gloves, it is important to find a balance between style and function. You want a pair that will look good with your coat and other winter accessories, but you also need gloves that will actually keep your hands warm. If you live in a particularly cold climate, you may even want to invest in a pair of lined gloves or mittens. While they may not be the most fashionable option, they will definitely keep your hands toasty all winter long.
Fur Cap
In the dead of winter, there is nothing more essential than a fur cap. Not only will it keep your head warm, but it will also add a touch of luxury to your outfit. Made from the softest and most durable materials, a fur cap will last you for years to come. And because it is so versatile, you can wear it with everything from jeans to dresses. Whether you're headed to the office or stepping out for a night on the town, a fur cap is the perfect finishing touch. So don't go another winter without one!
Conclusion:
So there you have it, the top ten winter wardrobe essentials for men in 2022! While the list of essentials may change slightly over time, these items will always be necessary for a well-rounded and fashionable winter wardrobe. Thanks for reading!